Affirming Who and Who's We Are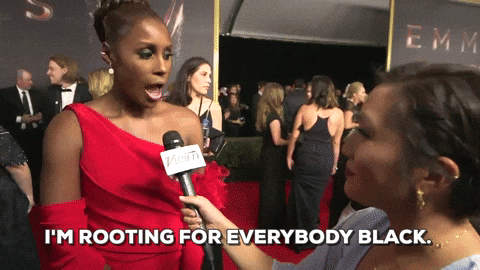 Happy Black History Month to everyone!
As I've gotten older I have truly appreciated who I am! As a black woman, I have learned so much about who we are as a group of people, and I absolutely love learning about the amazing things we have done and continue doing every day.
Growing up I didn't always feel confident about who I was. I doubted that God had called me to do great things despite the constant gut feeling (i.e. Holy Spirit) that told me differently. I was just comfortable in my own little world. But as I grew to learn more about God I begin to learn more about myself and who He had called me to be. As I reflected on my past insecurities I knew that my daughters and son would encounter even more hurdles, and I knew I had to combat the negative thoughts by affirming the positive thoughts.
Recently with my daughters starting middle school, they have become very self-conscious of their looks and their bodies. There have been times when they've expressed that they didn't feel beautiful despite what my family or I told them. Ultimately, I knew I could not shelter my children from the world. However, I could drown out the negative thoughts or idea of comparison. I knew I would have to plant seeds that affirmed who and who's they were.
With the new year starting, I took this opportunity to have my children and I make vision/affirmation boards. This allowed me to water the seeds that had been planted in them. They took the time to write down their own affirmations and goals that they set for themselves this year. It allowed me to speak life over my children. I could share with them who they had been called to be in Christ. If there would ever be any doubt in their minds they could refer to these words.
I challenge you to take the time to do the same thing with your children. Take the time to write down affirmations for yourself and your children. You could also write down the goals that you have for the year, 2020. Where do you want to be this time next year?
Check us out on YouTube!! Like, Comment, Share, and Subscribe! Love!
Share with us what you have created with your little ones! Like, comment and subscribe to our blog!
Remember it all starts at home!
Love you all!
Be blessed!